Zenith, a California CBD Oil Company Supplier
As a California CBD Oil company, our founders have a diverse background in chemistry and entrepreneurship. With connections to quality, organic, raw materials, Zenith CBD was created to bridge the gap between CBD benefits and a product that is effective. What once started as a search to extend a dream, has turned into a life's passion to raise awareness of the benefits of a natural compound with an unfair stigma attached to it.
As former athletes, keeping the "dream" alive meant becoming weekend warriors. As father time and the effects of injuries started to catch up, recovering became more and more difficult. Wanting to stay away from traditional medications with harmful side effects, we started to look for alternative, natural methods to support our bodies. After much research and testimonies from friends, CBD became the clear choice. Many products were tried but nothing provided the relief we sought.
Thank you for taking this journey with us. We know first-hand that finding a trusted a California CBD supplier can be difficult. As we strive to obtain a higher-level health and a balanced wellness in our lives, we want to empower you to find the right product to meet your needs.
Why Zenith CBD Gummies for Sleep?
Our mission is more than just producing high-quality broad spectrum CBD. As a California CBD oil company, we are committed to bringing true value to the people through passion, purpose, and advocacy for those in need. Our standards exceed those typically found in the hemp industry and allows us to create broad spectrum CBD products that surpass those found in the market today. Our hemp manufacturer uses a patented technology (chromatography) that allows the removal and reduction of THC in its industrial hemp extracts and distillates without dilution. As a result, it maintains the high concentrations of the major cannabinoids – CBD, CBG, CBC, and CBN. The hemp contained within our product is sourced from reputable, licensed farms in Washington, Oregon, and Colorado. Each batch is inspected by an accredited third party for: pesticides, heavy metals, mycotoxins, THC compliance, potency, microbials, and residual solvents. With these extensive manufacturing processes, we are 100% confident that we are using the highest quality source of CBD for our products. We believe that rigorous testing standards are paramount for consumer safety in an under regulated industry.
At Zenith, we believe that transparency with our product and process is key when it comes to entering an emerging industry. We value the importance of being transparent: from our core values, the CBD we use, to the packaging, down to the ingredients and materials. Being a California CBD oil company, we believe that trust is built on telling the truth with no hidden agenda. We strive to provide the highest quality to our clients and offer the Certificate of Analyses from licensed and reputable laboratories for each batch of CBD used in our products: THC-free, pesticide-free, heavy metals-free. Zenith was started to pursue our passion of helping and giving back to people in need. Our mission is to connect peoples' passions with reaching optimal wellness through the benefits of our broad spectrum CBD products. In order to reach 'optimal wellness', we believe that it starts with a healthy state of the mind, body, and soul. We are committed to providing the best service and value to our clients. We aim to be the top California CBD oil supplier. From operations, production, and business practices - doing the right thing at all times is our priority.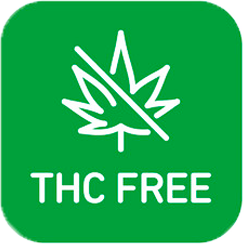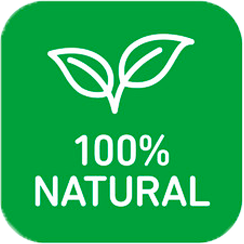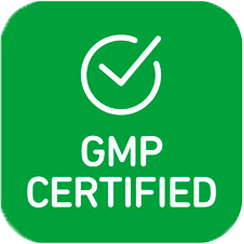 "I've been having trouble falling asleep lately. I toss and turn for hours before I can fall asleep. When my friend told me about the melatonin capsules, I was super excited to try them!
The first night around 11PM, I took one of the ZZZentih Melatonin formulated CBD capsules. 1 capsule is 10mg. Took about 30 minutes to kick in. Honestly, I don't remember how I fell asleep. Literally laid down and was knocked out. I haven't fallen asleep that easily in awhile.
The following days, I experimented with the Peach Perfection and Blueberry Bliss gummies and the CBD drops. I love the Peach Perfection gummies. My husband loves the Blueberry Bliss gummies. The CBD natural flavored tincture doesn't have any taste to it, so I mixed it in with my water, coffee, or tea.
I've definitely been feeling a lot more relaxed lately. Also, it's been raining the past week (Dallas, TX). My knees usually act up the day before it starts to rain and I need to bust out my knee brace. But, this whole week, I haven't had any pain in my knees AT ALL!
I really hope everyone tries these products soon! Totally worth it!"
I highly recommend people trying out Zenith CBD products for recovery and inflammation.
Is broad spectrum CBD legal?
Yes. All Zenith CBD products, including our CBD Capsules, Gummies and Tinctures, are THC-free and legal. The passing of the Farm Bill - 2018 legalized hemp plants with less than 0.3 percent THC, on a dry weight basis. Under both state and federal law, the plant [hemp] must contain less than 0.3 percent concentration of THC to be cultivated. Higher levels are considered cannabis or marijuana and are subject to different laws.We are committed to setting an example in the industry for our integrity and transparency of what goes into our process and finished products. View our Certificate of Analysis to learn more.
How are Zenith CBD products sourced?
The hemp contained within our CBD products are sourced from reputable, licensed farms in Washington, Oregon, and Colorado. Each batch is inspected by an accredited third party for: pesticides, heavy metals, mycotoxins, THC compliance, potency, microbials, and residual solvents.
Does broad spectrum CBD help with stress and anxiety?
Although several of our customers have experienced improvements in their lifestyles as a result of taking our broad spectrum CBD supplements, federal regulation does not allow us to make any claims. However, we encourage anyone to do their own research from credible and reputable publications that look further in detail of the potential benefits of using broad spectrum CBD.
What is CBD and who uses it? Are there any risks?
Cannabidiol, or CBD, is the dominant compound found in hemp plants. CBD has the potential to benefit anyone who uses it; from adolescents to the elderly. We encourage consulting your healthcare professional about your planned or current use of CBD; especially if you are currently taking other medication. Although it is not possible to overdose on CBD, we urge the importance of responsible use of any type of medication or supplement.
What are the return and shipping policies?
We are able to ship to most places in the United States within 3-5 business days. If you are unsatisfied with our product for any reason, we offer a full refund of credit for the first 30 days. Please contact us if you wish to return our product.
These statements have not been evaluated by the Food and Drug Administration. This product is not intended to diagnose, treat, cure or prevent any disease. Adults only. This product is not intended for children, pregnant or lactating women. Consult with a physician before use. By using this site, you agree to follow the Privacy Policy and all Terms & Conditions. Void where prohibited by law.
Dosing – one of the most frequently asked questions by CBD users. How many milligrams is enough? Will it harm...