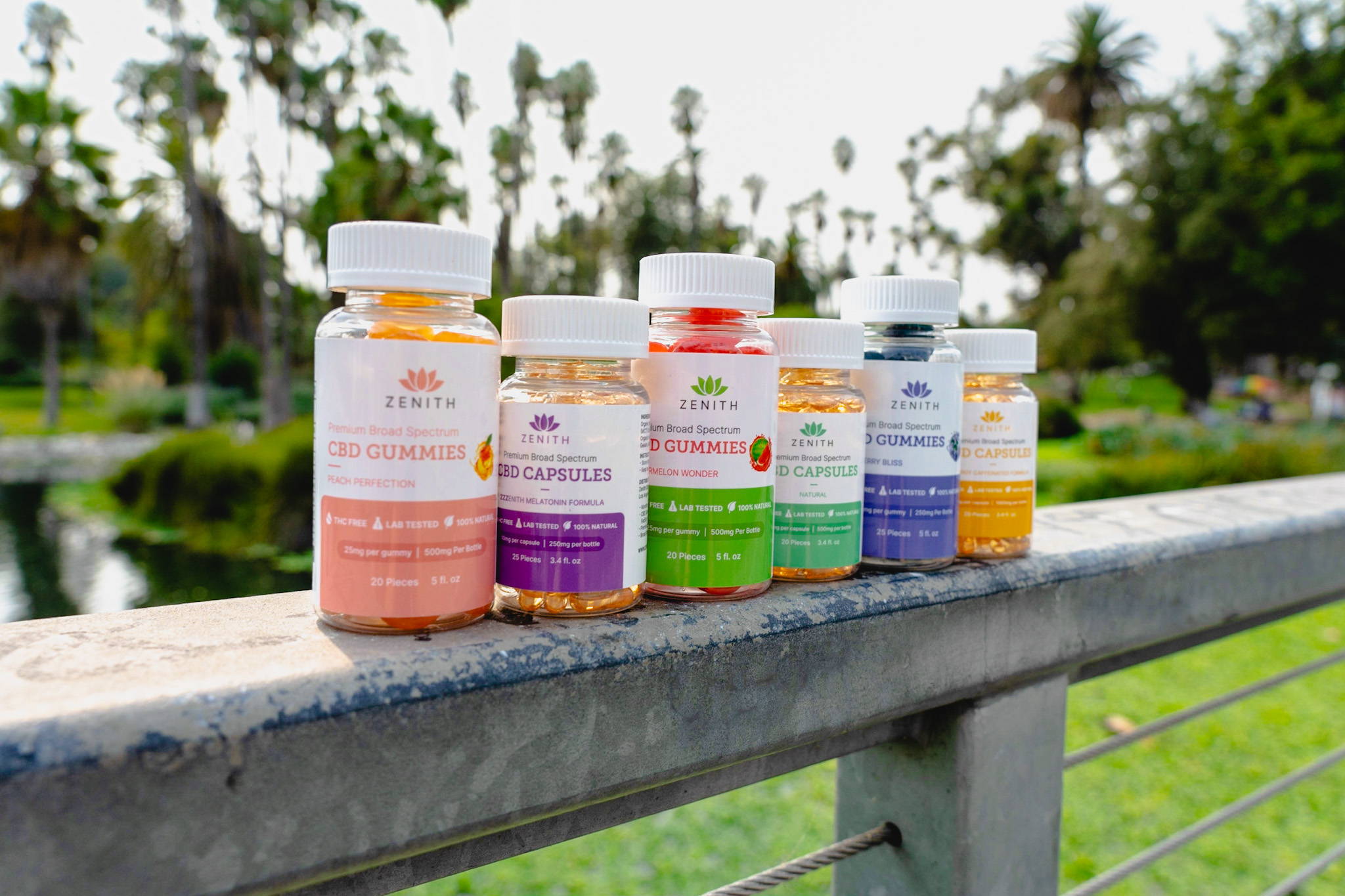 Zenith Organics exists to help people with physical and/or mental health conditions live a better life, advocate for cannabis reform, and give back to the community. What we're doing to advance our cause is offering superior-quality, safe, and effective CBD products at an affordable price; voicing our values and beliefs as an organization; and giving back to the community through our resources and compassion.
Our hemp manufacturer uses a patented technology (chromatography) that allows the removal and reduction of THC in its industrial hemp extracts and distillates without dilution. As a result, it maintains the high concentrations of the major cannabinoids – CBD, CBG, CBC, and CBN. The hemp contained within our product is sourced from reputable, licensed farms in Washington, Oregon, and Colorado. Each batch is inspected by an accredited third party for: pesticides, heavy metals, mycotoxins, THC compliance, potency, microbials, and residual solvents. With these extensive manufacturing processes, we are 100% confident that we are using the highest quality source of CBD for our products. We believe that rigorous testing standards are paramount for consumer safety in an under regulated industry.
At Zenith, we believe that transparency with our product and process is key when it comes to entering an emerging industry. We value the importance of being transparent: from our core values, the CBD we source, our packaging, down to the ingredients and materials. We believe that trust is built on telling the truth with no hidden agenda. We strive to provide the highest quality products to our clients and offer the Certificate of Analyses from licensed and reputable laboratories for each batch of CBD used in our products: THC-free, pesticide-free, heavy metals-free.
Zenith was started to pursue our passion of helping and giving back to people in need. One of our objectives is to encourage doing what you love while striving to reach optimal wellness through the benefits of our CBD products. In order to reach 'optimal wellness', we believe it starts with a healthy state of the mind, body, and soul.
It's simple: do the right thing. We are committed to providing the best service and value to our clients. From operations, production, and business practices - doing the right thing at all times is our priority.